Before NWI
Long Lines, Health Risks, and Anxiety
After NWI
Your client will know exactly when you are ready for them, No more time wasted waiting in lines or waiting rooms!
SCHEDULING
Complete flexibility with time slot and walk-in options via
self-serve web, kiosk, display and announcement
functionality and dashboard visibility for your team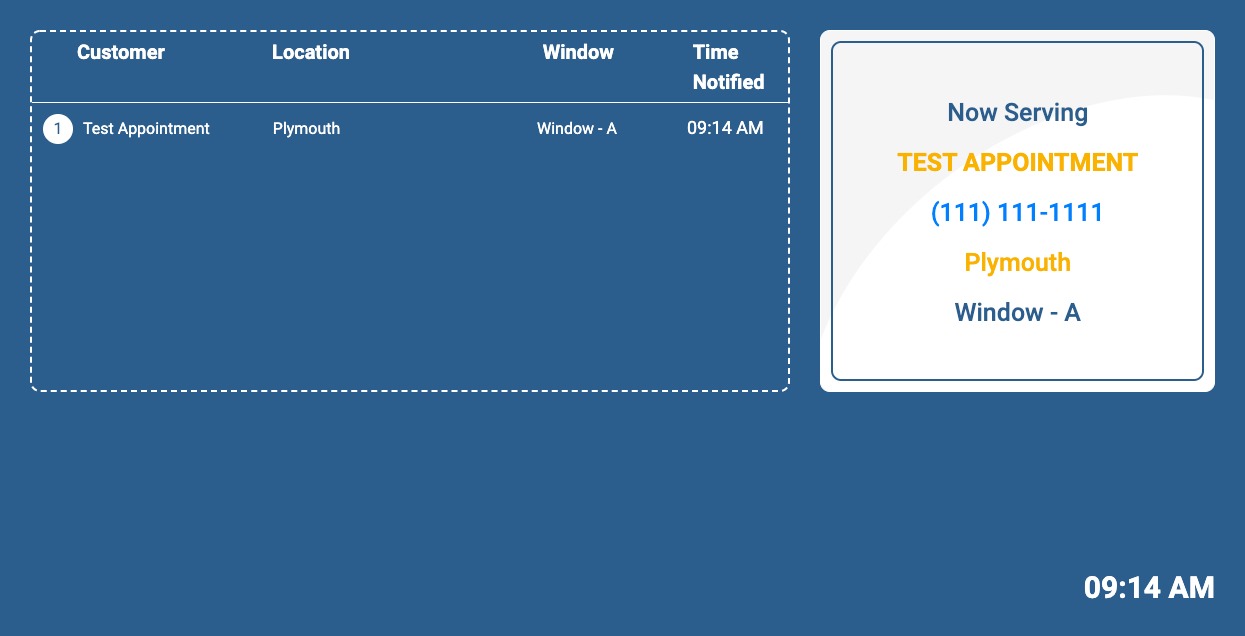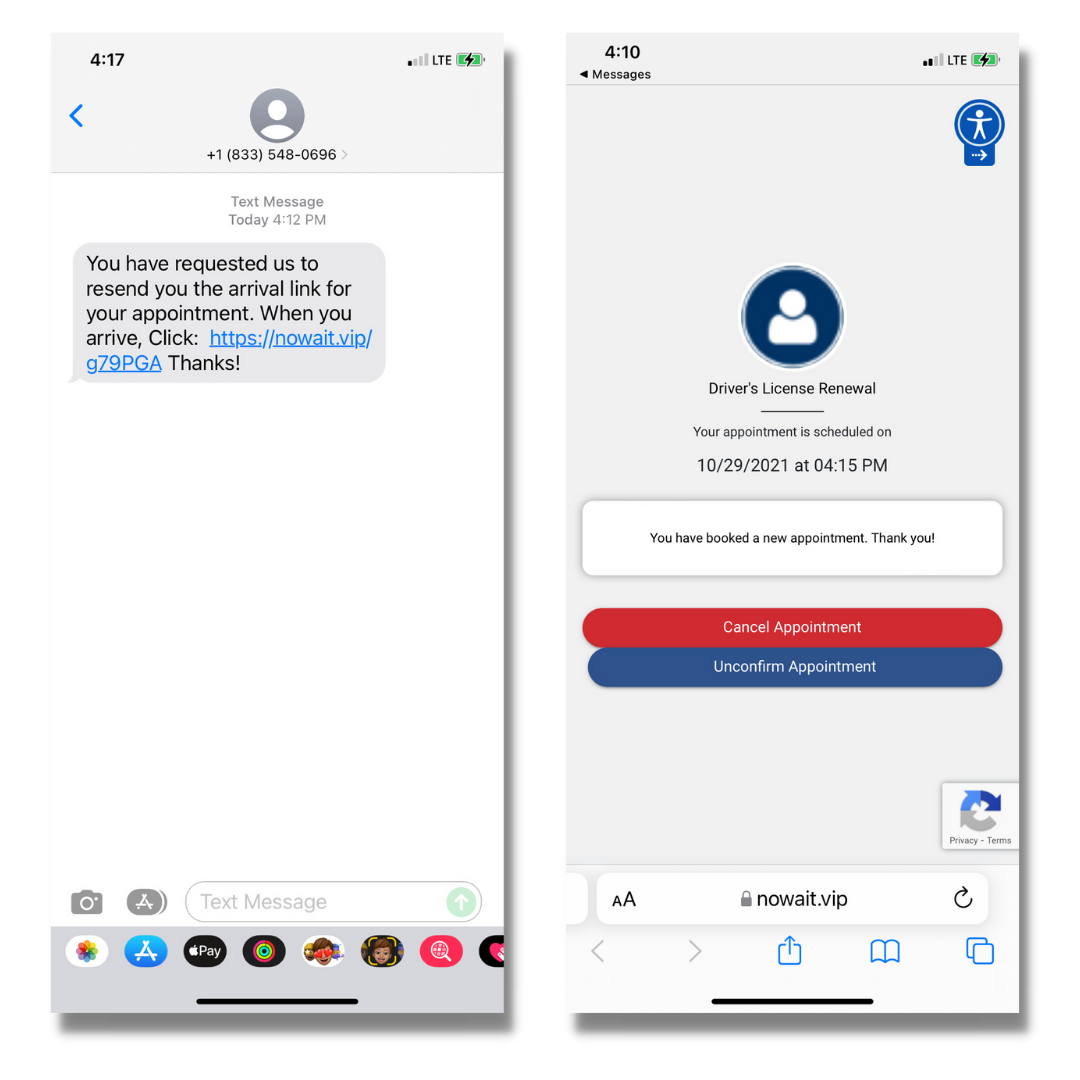 CUSTOMER COMMUNICATIONS
Fully customizable/multi-language email, text and
phone messages for each step of the appointment
process.
DASHBOARD
Versatile dashboard, database, and reporting for each
appointment to manage citizen flow and monitor your
team's efficiency.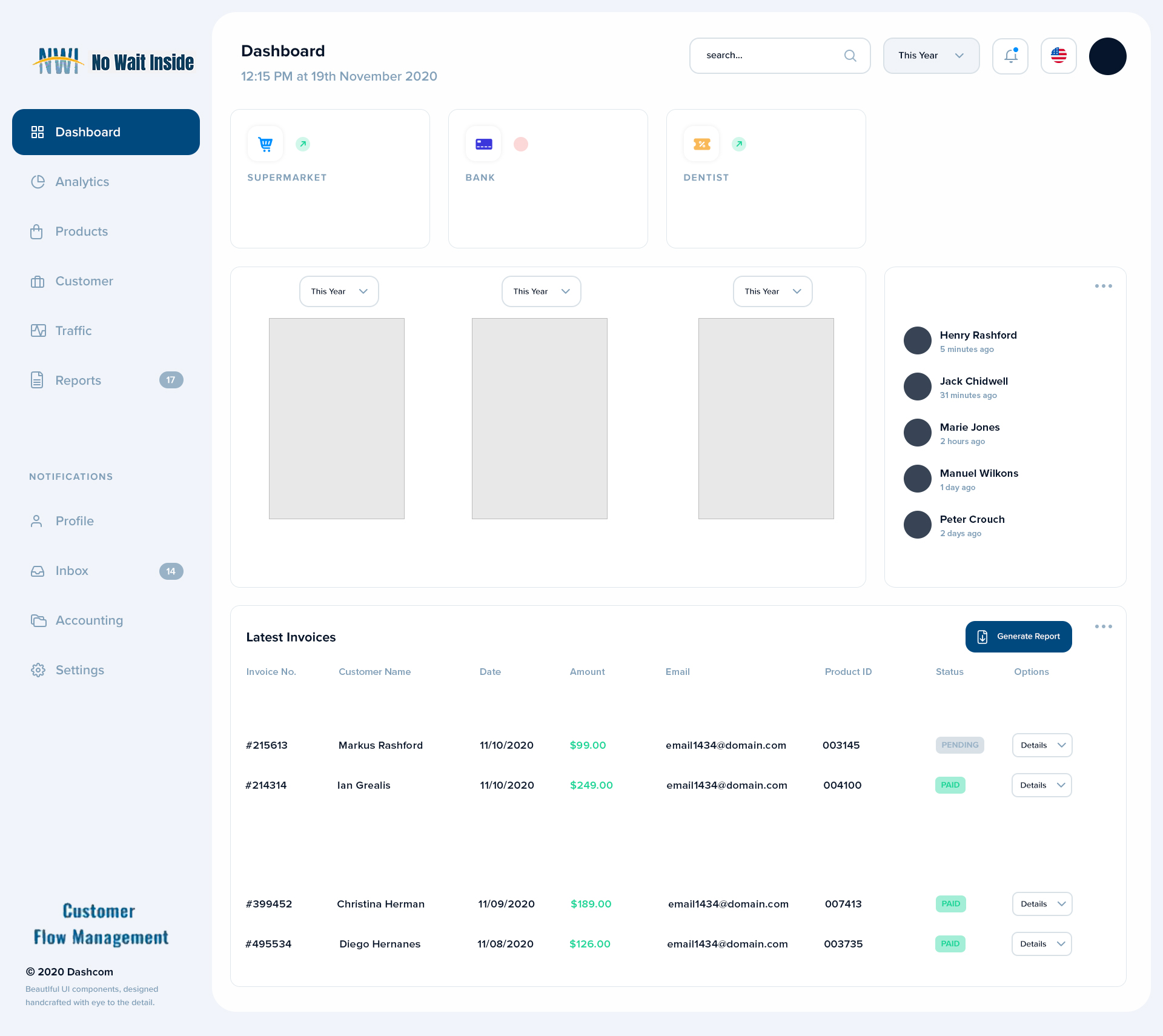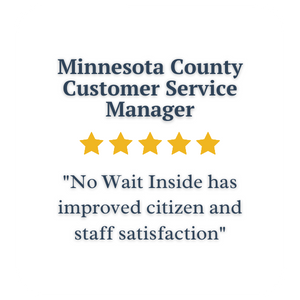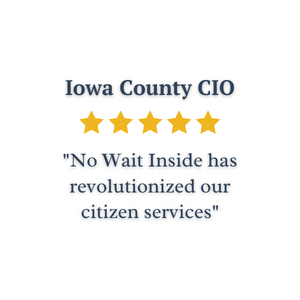 Subscribe to Our Newsletter
Get the latest news and updates about NWI